Product Description
OVERVIEW
This card has been designed to provide a flexible interface and functions to your computer projects by using the parallel port or USB-based or Ethernet-based controller. This board comes as a response to many customers that have been asking for a faster way to connect devices and reduce the possibility of wiring errors.
FEATURES
IEEE 1284 Standard compatible.
PULL-UP or PULL-DOWN selection for inputs.
Buffered inputs and outputs.
Microcontroller based SCHP.
Built-in Variable Speed Control.
Electromechanical Relays with NO and NC positions.
Status LEDs on all inputs and output connections.
Output pins 1, 2, 3, 4, 5, 6, 7, 8, 9, 14, 16 and 17. • Input pins 10, 11, 12, 13 and 15.
Input and output pins close to ground or +5vdc connections.
Common terminal for pins 2-9 can be ground or +5vdc.
External Enable Pin (EN).
Works directly with popular CNC hardware and software.
All TTL 5VDC signals.
Screw-On connections for all terminals.
All pins can be used in a concurrent manner.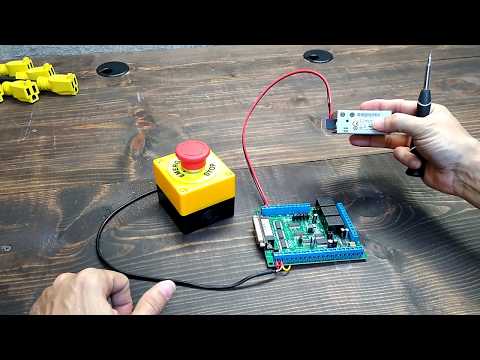 C11G Basic Connections - YouTube
Video will open in a new window
Using the eBay App? Paste link into a browser window:
[isdntekvideo]
Product Videos
C11G Basic Connections
20:33
Connecting and configuring different components to C11G Breakout board and testing using Mach3 software and Easy Mode Screen with UC100 and Ethernet Smooth Stepper (ESS) motion controller. Table of Content and Timeline: Power and E-stop: 01:31 min Driver and Motors: 03:04 min Inputs, Mechanical and Proximity Switches and Probe: 04:31 min Outputs, Terminals and Relays: 06:13 min Spindle Speed Control: 08:21 min Huangyan VFD and Spindle: 10:03 min
C11G Basic Con...

Connecting and configuring different components to C11G Breako...
Product Videos
Find Similar Products by Category